Once you perfect your print, you can print multiple copies of it on the same dish without having to copy it multiple times in the dish layout.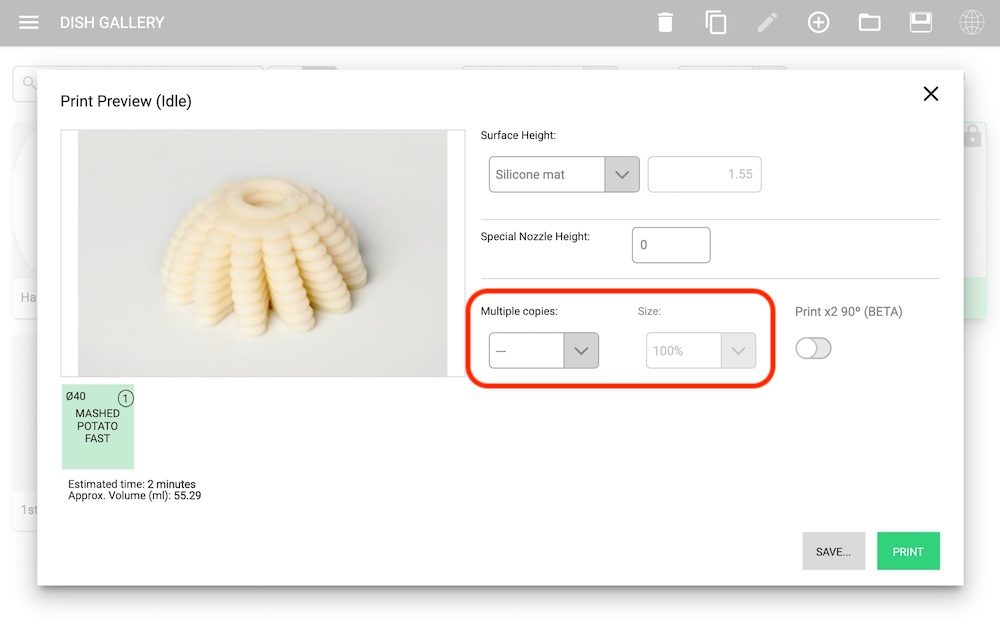 There are several options:
– = no copies
Find… = Foodini can automatically find multiple foods placed inside and print on top of each one… like cookies! Make sure you first set the Surface Height by either the Custom or Automatic feature above. Note that if you are using multiple items, like more than one cookie, the items must all be the same height. They do need some space between each one (cookies should not touch one another), and they must be on the Foodini dish; not on the silicone mat or any other surface. Foodini will outline all items it finds in green. If the print design isn't sized as you would like it, you can resize it using the size feature. Not getting the results you expect? You may need to adjust the camera or retake the background image.
1x (Center) = center print
2x = 2 copies
4x = 4 copies
6x = 6 copies
8x = 8 copies
9x = 9 copies
Note that this will copy all the shapes in your dish. For example, take this dish of 2 shapes: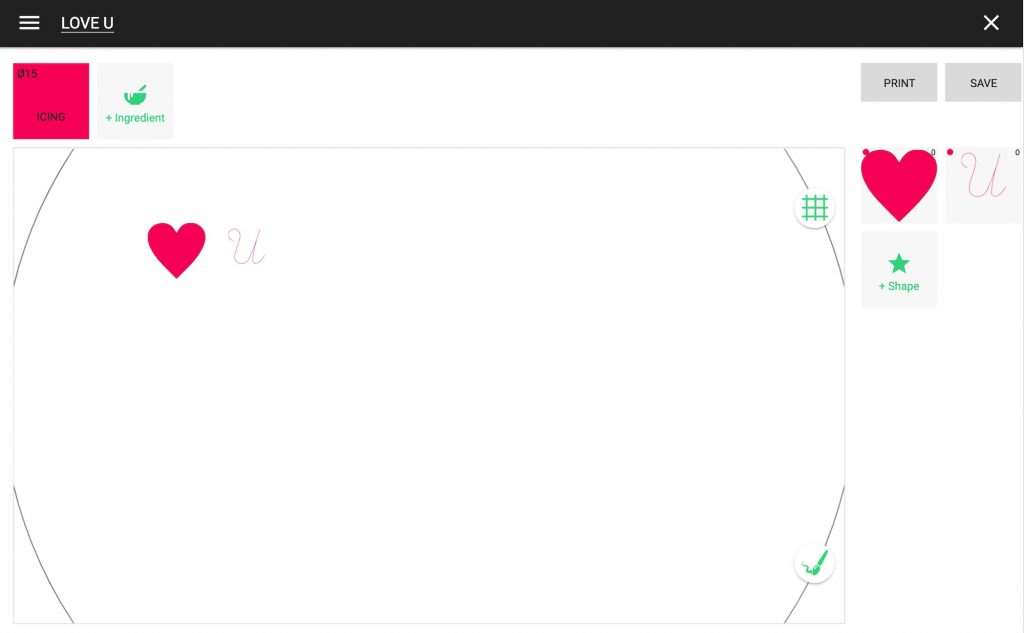 If you choose 9x, you will get 9 copies of both shapes.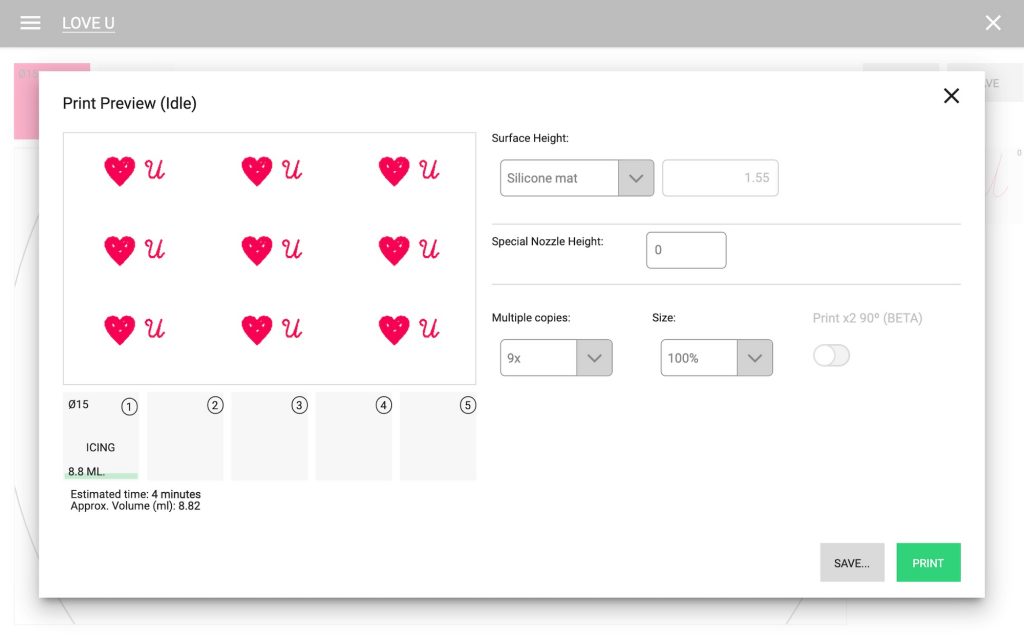 You can also adjust the size of the prints: