You can save your individual dish to share with others or to add to other Foodini accounts. First you'll need to download the dish, and then upload it into the other Foodini account. Both processes need to be done from a laptop or computer – see Connect to Foodini from Another Device.
---
Download the dish
Tap SAVE: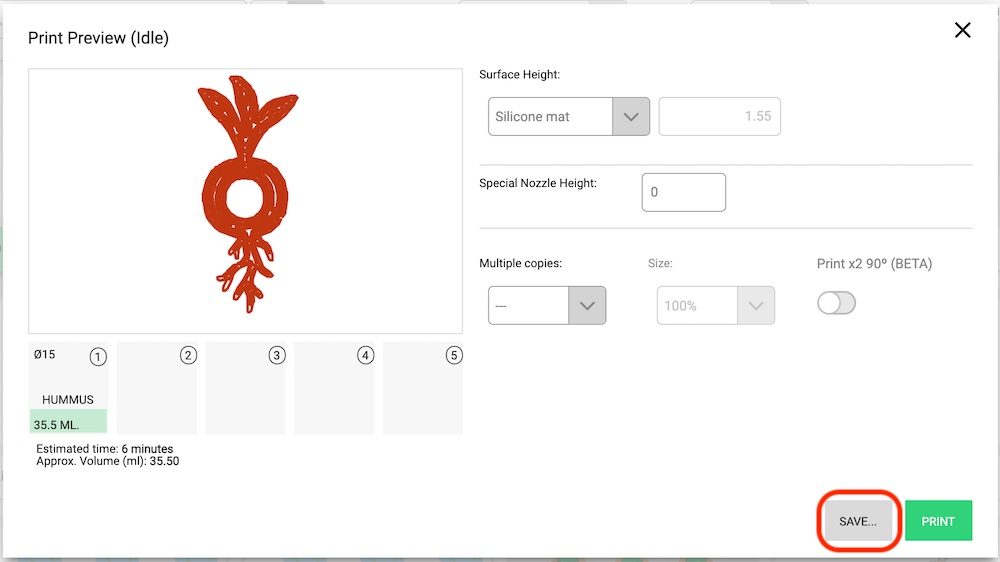 A file will download to your computer. The file name will be named similar to this:
dish_100.json
---
Upload the dish
In the receiving Foodini account, go into dish gallery, top menu bar, and tap 
 = Choose file. Select the file, and Foodini will add it to the dish gallery. 
---
Sharing all dishes
You can copy all of your dishes in dish gallery to another account: See Backup and Restore Dishes. This is useful for when you want to move all your dishes from your local account to a cloud account, or share all dishes with another account.