You can tap the image of the dish once to see a larger view. Tap the camera icon on the top left to activate the camera. Tap the camera icon again to toggle off the camera. Tap anywhere on the large image of the dish to go back to the full print preview screen. 
---
Use AR (Augmented Reality) to Align Prints
To perfectly align your prints, you can use Foodini's built-in camera to see your print in augmented reality (AR) on top of your real print surface. 
Set your base height prior to using the AR feature.
To activate the camera, tap on the print preview area: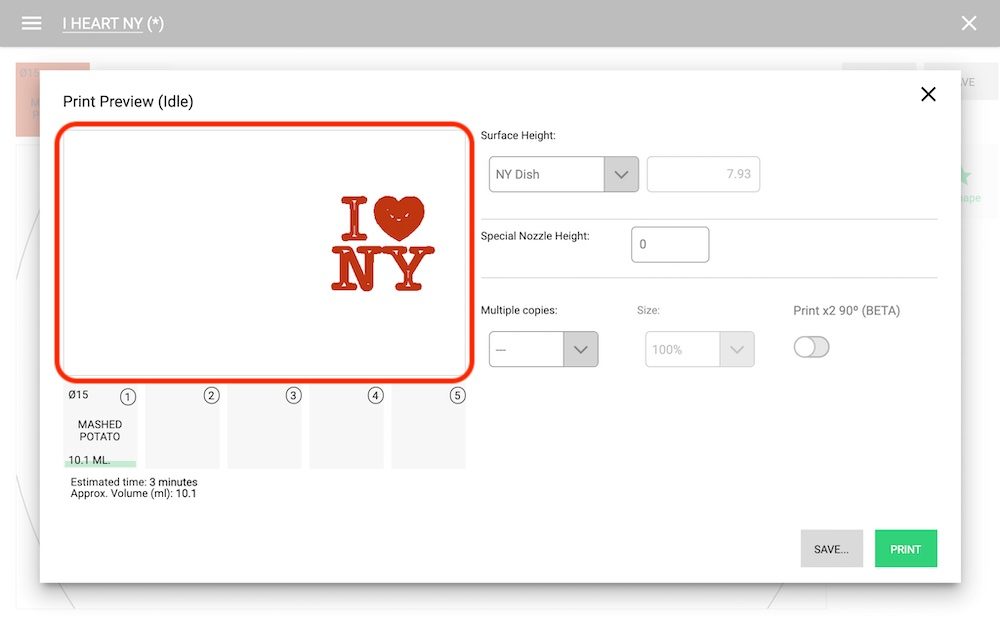 Tap the camera icon: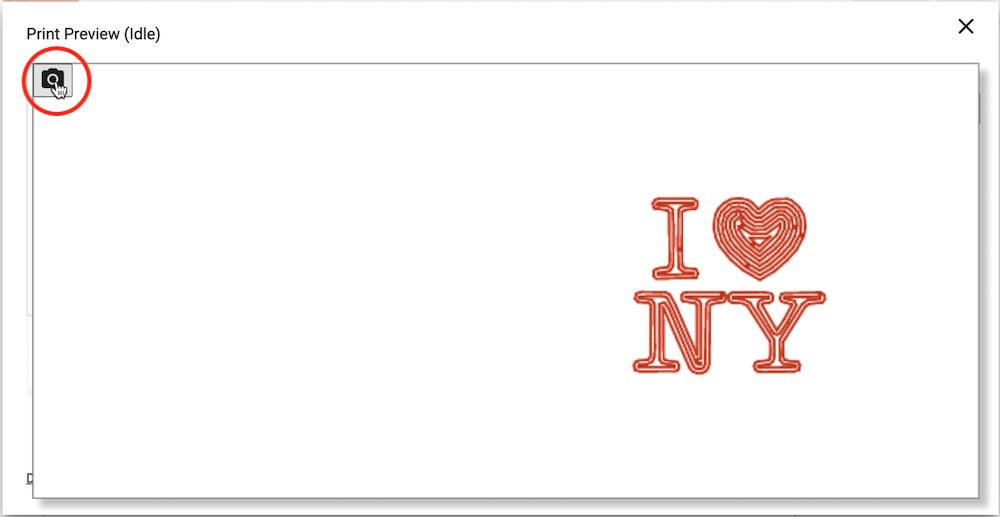 You may have to wait several seconds for the image to fully appear.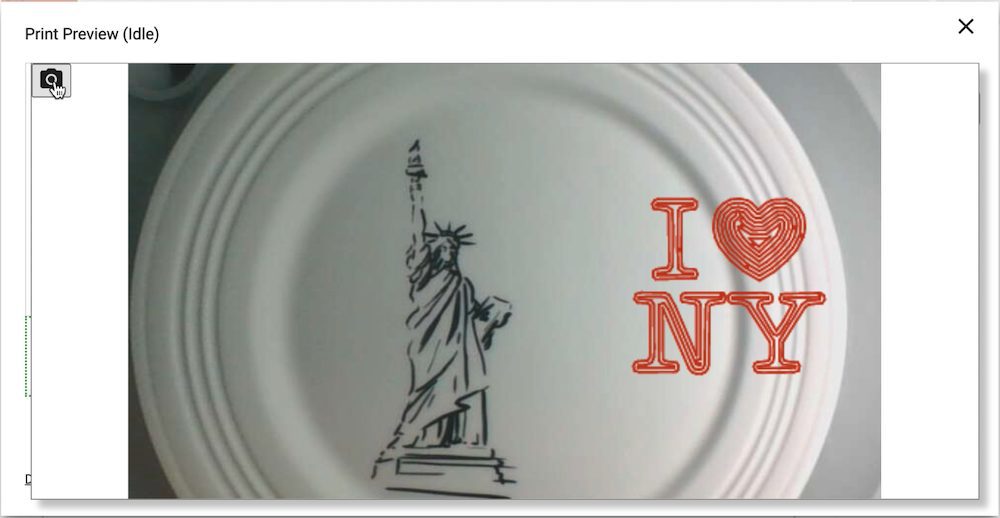 When you have finished aligning your print, tap the image to go back to the print preview screen.